WE OFFER NO-COST ASSESSMENT APPOINTMENTS

(360) 434 - 4222

Wet basements are a common problem in western Washington, with all types of basements from concrete to stone or cinder block construction.

A Better Crawl, Inc. has an array of products and systems to waterproof your basement and give you the peace of mind that you get with a dry house!

With the products, knowledge, and skills A Better Crawl, Inc. will transform your wet basement to the dry, healthy space you deserve.

Make your basement a great addition to your living space by adding a bedroom, rec room, or just added storage area! 

Why do basements leak?

Surface water can collect and build up in underground pockets around your foundation creating hydrostatic pressure.

Once the hydrostatic pressure builds up, it can find its way into your basement in the joints where the floor and wall meet.

When a water problem is left untreated, the hydrostatic pressure will force water through any floor cracks and can begin to wick through your foundation walls.


Serving: Kitsap, (parts of) Mason and (parts of) Pierce Counties along with (parts of) Jefferson, and (parts of) Thurston Counties including: Allyn, Bainbridge Island, Belfair, Bremerton, Gig Harbor, Kingston, Lacey, Olympia, Port Ludlow, Port Orchard, Port Townsend, Poulsbo, Puyallup, Shelton, Silverdale. Please call our office for additional service area information.​

Office/Mailing Address:

A Better Crawl, Inc.

6610 Kitsap Way

Ste 101

Bremerton, WA 98312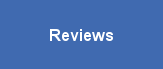 We are not equipped to provide 24 hr. emergency service or same day pump outs