WE OFFER NO-COST ASSESSMENT APPOINTMENTS

(360) 434 - 4222

Your feedback is appreciated!


We were so grateful to A Better Crawl for the amazing work that was performed on our crawl space. Not only was the work superb, but the professionalism and communication was fantastic. Every day that the team came to work, Apryl let us know what they were doing, what they had found, and how the problems would be treated. John and Gorge did wonderful work alongside her. They treated our home as if it were their own. Apryl even made sure our door was locked and outside lights were on for when we came home in the evening after they had left. In addition, Kayla would often call from the office to communicate and confirm dates and times of services. Excellent communication! I don't often leave reviews, but this team earned recognition. Thanks!

From: Elaine and Michael N.

Your firm was the second one we contacted for an estimate. Your bid was less that the other firm. This is not why the job was given to you. The first contact we had with your company was the estimate with Nick. He sealed the deal. He was more informative, much more thorough, and gave us options to tailor the job to our needs. 

Then came the installation crew. April, Jason, and Scott, showed up and began immediately improving the condition of our home. April was aware from the start what needed to be done. That showed me great communication within your company. She was excellent at informing us as to the day's goal and progress being made. All questions were answered promptly. Cleanup was fantastic. More to the point, April and the guys were super representatives for A Better Crawl. 

If I were a business owner, these are the kind of people I would want. I will happily tell my neighbors about this experience. I feel like this was the best I have been treated in quite a while... I give this job FIVE STARS.

I contacted A Better Crawl regarding rats and water in my crawl space. Nick was helpful, pleasant, and knowledgeable. He conducted a very thorough inspection and located two rodent entry points. They had been missed by inspectors from two other companies. I am extremely pleased to have an inexpensive and easy resolution for the rat problem, I also appreciate the common-sense, reasonable approach proposed for handing the crawl space water.

Serving: Kitsap, (parts of) Mason and (parts of) Pierce Counties along with (parts of) Jefferson, and (parts of) Thurston Counties including: Allyn, Bainbridge Island, Belfair, Bremerton, Gig Harbor, Kingston, Lacey, Olympia, Port Ludlow, Port Orchard, Port Townsend, Poulsbo, Puyallup, Shelton, Silverdale. Please call our office for additional service area information.​

Office/Mailing Address:

6610 Kitsap Way

Suite 101

Bremerton, WA 98312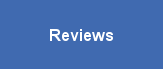 From Nick's first visit to their completion of the work at my house, every member of the ABC team was knowledgeable and professional. This includes both those who did the work at the house and Shanna, who was equally helpful at their office.                  I highly recommend them! 

The whole family is wonderful, knowledgeable and professional! HIGHLY Recommend! 

Great crew and fair pricing. It still looks as good as install and no signs of rodents or seepage - Oct 2019 - THANKS

I have been so impressed by all of my interactions with your company. In addition to Kayla's attention to following up and responding to every question I had, Nick and Jeremy were both friendly, respectful and professional. Nick provided a detailed estimate for the work and explained each item in great detail. Jeremy did an excellent job of completing the work and thoroughly cleaning up at the end. I appreciate the attention and care your team provided for this job even though it was a small one. I have already referred your company to one of my friends and will continue to do so in the future.