Foundation vents allow damp cold air into the crawlspace which you pay to heat.

Water vapor is introduced into the crawlspace by this exposed earth, contributing to mold and rot!!!

Critters LOVE your crawlspace.  A great place to raise a family!!!


This leftover building debris left in the crawlspace is the perfect home for wood destroying insects like this termite.

Standing water is a perfect ingredient for mold growth and dryrot.

WE OFFER NO-COST ASSESSMENT APPOINTMENTS

(360) 434 - 4222

Common Crawlspace Problems:

   Standing Water

   High Levels of Humidity

   Odors    Insects     Rodents     Mold

   Radon Gas    Cold Floors

   Loss of Heating and Cooling Dollars










With warmer than average winters, there has been an increase in rodent activity over the past several years. Often, rodents find even the smallest of holes to access your crawlspace and wreak havoc, tearing up insulation for nests and leave feces throughout the crawlspace. Rodent feces contaminate the air quality of your home, and the insulation they damage can cost you big in reduced energy efficiency. 

A Better Crawl, Inc. are crawlspace specialists and will remove all the contaminated materials, sanitize the crawlspace, and install new materials to bring your crawlspace up to standards. We'll also find access points for rodents and block them off, to help eliminate future rodent access.


Serving: Kitsap, (parts of) Mason and (parts of) Pierce Counties along with (parts of) Jefferson, and (parts of) Thurston Counties including: Allyn, Bainbridge Island, Belfair, Bremerton, Gig Harbor, Kingston, Lacey, Olympia, Port Ludlow, Port Orchard, Port Townsend, Poulsbo, Puyallup, Shelton, Silverdale. Please call our office for additional service area information.​

Office/Mailing Address:

A Better Crawl, Inc.

6610 Kitsap Way

Ste 101

Bremerton, WA 98312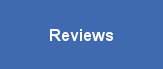 We are not equipped to provide 24 hr. emergency service or same day pump outs