Description:

A Better Crawl, Inc. is a local company, family owned and operated, serving the Kitsap Peninsula and Western Puget Sound Area. We specialize in fixing your vented dirt crawlspace and basement by performing a number of services including drainage, installation of sump pump systems, encapsulation, clean up and real estate sales conditions. We have also added Rodent Control services to our menu!

A Better Crawl, Inc. was created by Melvin Baird to bring affordable crawlspace repair to the public. After working in the crawlspace business for several years Melvin Baird realized that everyone needs to repair their crawlspace, but not everyone could afford the solution. A Better Crawl, Inc. is the answer to that problem.

Philosophy:

We strive to be the BEST at what we do!

Personal attention to each job:

Each client receives one-on-one attention through the entire process. Remember, it is your home, and we want to create a solution that best suits your needs.

Professionalism: 

We maintain a consistently high level of professional care and responsibility in each project. We guarantee all of our work to be of the highest quality, as we know our clients would expect nothing less. Your project is our project. And of course we are licensed, bonded and insured.

Associations and Awards

Melvin Baird was the Peninsula Home & Garden Expo Committee Chair in 2008 - 2011

In 2008 Melvin Baird was recognized as one of Kitsap County's 40 Business Leaders under 40 years old, 
40 Under 40.
The YAY! Program

In January 2017, we implemented a bonus program called YAY! Every time a customer provides a positive review, or gives positive feedback about our team members, the team members receive a YAY! card. For every 5 YAY! cards earned, they receive a $100 Bonus. As of 7/31/20, we have awarded $11,100 in YAY! Bonuses.

WE OFFER NO-COST ASSESSMENT APPOINTMENTS

(360) 434 - 4222

Serving: Kitsap, (parts of) Mason and (parts of) Pierce Counties along with (parts of) Jefferson, and (parts of) Thurston Counties including: Allyn, Bainbridge Island, Belfair, Bremerton, Gig Harbor, Kingston, Lacey, Olympia, Port Ludlow, Port Orchard, Port Townsend, Poulsbo, Puyallup, Shelton, Silverdale. Please call our office for additional service area information.​

Melvin and Shanna Baird, Owners

Nick Baird, Manager,

Sales Professional,

and all around Great Guy! 

Office/Mailing Address:

A Better Crawl, Inc.

6610 Kitsap Way

Ste 101

Bremerton, WA 98312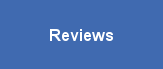 New A Better Crawl, Inc. TEAM photo coming soon!