A Better Crawl, Inc.

6610 Kitsap Way, Suite 101

Bremerton, WA 98312

Phone: (360) 434 - 4222

Office Hours:

Mon - Fri 9:00 AM - 5:00 PM

WSCL#  BETTEBC914CD 

(Washington State Contractors License Number)

We Offer No-Cost Assessment Appointments (360) 434-4222

WE OFFER NO-COST ASSESSMENT APPOINTMENTS

(360) 434 - 4222

Serving: Kitsap, Mason and (parts of) Pierce Counties along with Jefferson, and (parts of) Thurston Counties including: Allyn, Bainbridge Island, Belfair, Bremerton, Gig Harbor, Kingston, Lacey, Olympia, Port Ludlow, Port Orchard, Port Townsend, Poulsbo, Puyallup, Shelton, Silverdale. Please call our office for additional service area information.​​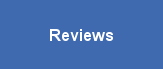 We are not staffed or equipped to provide 24 hr. emergency service or same day pump outs.

We are happy to schedule an assessment appointment for you in order to recommend services and products to provide a permanent solution to your flooded crawlspace or basement once pump-out is completed. 

If you are experiencing an emergency, such as flooding, and need immediate assistance, we recommend checking with:

We do not currently provide services for mobile or manufactured homes. We recommend:


Office/Mailing:

6610 Kitsap Way

Suite 101

Bremerton, WA 98312