WE OFFER NO-COST ASSESSMENT APPOINTMENTS

(360) 434 - 4222

Here in western Washington, water is a common problem in many households. But the solution could be as simple as a sump pump installed in your crawlspace. A sump pump does not have to be a concern, but rather a tool for a dry crawlspace and house. A Better Crawl, Inc. will properly install a quality sump pump system that you can count on when you need it most.

An improper sump pump can be a hassle when the pump fails and you have water damage. Costly, when you have to repair both the water damage and the sump pump system. And worst of all dangerous, should an improper installation fail and electrify the water in your crawlspace.

Avoid these issues with a high quality system and installation with A Better Crawl, Inc.

Crawlspace Drainage System

For those houses with a larger water issue, A Better Crawl, Inc. offers interior crawlspace drainage systems. A quality drainage system installed properly can alleviate the wettest crawlspaces. You could spend thousands of dollars for hydrologists to study your water problems, and attempts to divert the water away from your house with little to no success. 

A Better Crawl, Inc. specializes in solving your water problem at the source instead of fighting Mother Nature.

A well installed interior drainage system partnered with with a high quality sump pump by 

A Better Crawl, Inc. can be the solution you've been looking for to rid the water problem!


Serving: Kitsap, (parts of) Mason and (parts of) Pierce Counties along with (parts of) Jefferson, and (parts of) Thurston Counties including: Allyn, Bainbridge Island, Belfair, Bremerton, Gig Harbor, Kingston, Lacey, Olympia, Port Ludlow, Port Orchard, Port Townsend, Poulsbo, Puyallup, Shelton, Silverdale. Please call our office for additional service area information.​

Office/Mailing Address:

6610 Kitsap Way

Suite 101

Bremerton, WA 98312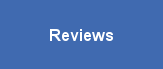 We are not equipped to provide 24 hr. emergency service or same day pump outs