A Better Crawl, Inc. provides affordable permanent solutions to resolve these common crawl space and basement problems. We help home owners all over western Washington reclaim their crawlspace as part of their home instead of part of the outdoors. With the encapsulation process, your crawlspace is sealed completely, eliminating moisture, mildew, and mold spores from entering your home which can create an unhealthy environment. A Better Crawl, Inc. services include everything from encapsulation to re-insulating, to putting down new black plastic vapor barrier, and even basement waterproofing. For any crawlspace or basement waterproofing job, 

A Better Crawl, Inc. is the one to call!

Did you know that up to 50% of the air you breathe in your home comes from your crawlspace?

Call Today For Your Free Assessment! (360) 434-4222

Serving: Kitsap, Mason and (parts of) Pierce Counties along with Clallam, Jefferson, and (parts of) Thurston Counties including: Allyn, Bainbridge Island, Belfair, Bremerton, Gig Harbor, Kingston, Lacey, Olympia, Port Angeles, Port Ludlow, Port Orchard, Port Townsend, Poulsbo, Puyallup, Sequim, Shelton, Silverdale.  Please call our office for additonal service area information.

Fixing Your Crawlspace Or Basement Is As Easy As A-B-C!

                                                 provides our clients with cleaner, healthier, and energy efficient homes. Our employees are crafts people encouraged to be their best selves. Our investment in our clients and employees creates a healthier environment for our community.

Mailing Address:

A Better Crawl, Inc.

PO Box 4355

Bremerton, WA 98312

Though we are celebrating all year, on February 4th our business turned 10 years old! 

In 10 years, we have helped over 3,000 customers and completed more than 1,670 jobs! 

We'd like to thank our awesome team, our many satisfied customers, and a supportive professional industry for this achievement. Together, we will continue to build and grow!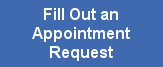 Notice: Our office will close at 2:00 PM on Friday, July 19th. We will open again Monday morning at 9:00 AM as usual. We apologize for any inconvenience.